Secret Gardens employs people with a range of skills, who each contribute to the creation of beautiful and functional gardens for our clients. These include landscape architects, landscape designers, landscape contractors and horticulturists. To better understand what each profession brings to the practice, we are delving into their workday and finding out what makes them tick.
Henry Chapple-Cox is a landscape designer. He is our Design Manager and has been with Secret Gardens for almost a decade. We caught up with Henry, three coffees into his day, as he explained how he found this design role and shared his experiences as a landscape designer working on residential garden design.
Q: How did you become a landscape designer? What courses did you pursue?
A: I did a Bachelor of Design at uni, which was a very broad design course that covered all aspects of design from graphics to furniture and ceramics. I then went on and did a Diploma of Horticulture at TAFE, which gave me the basic skills to work with plants. It provided the real nuts and bolts and developed my plant knowledge. There are many other paths to follow including courses in landscape design at TAFE.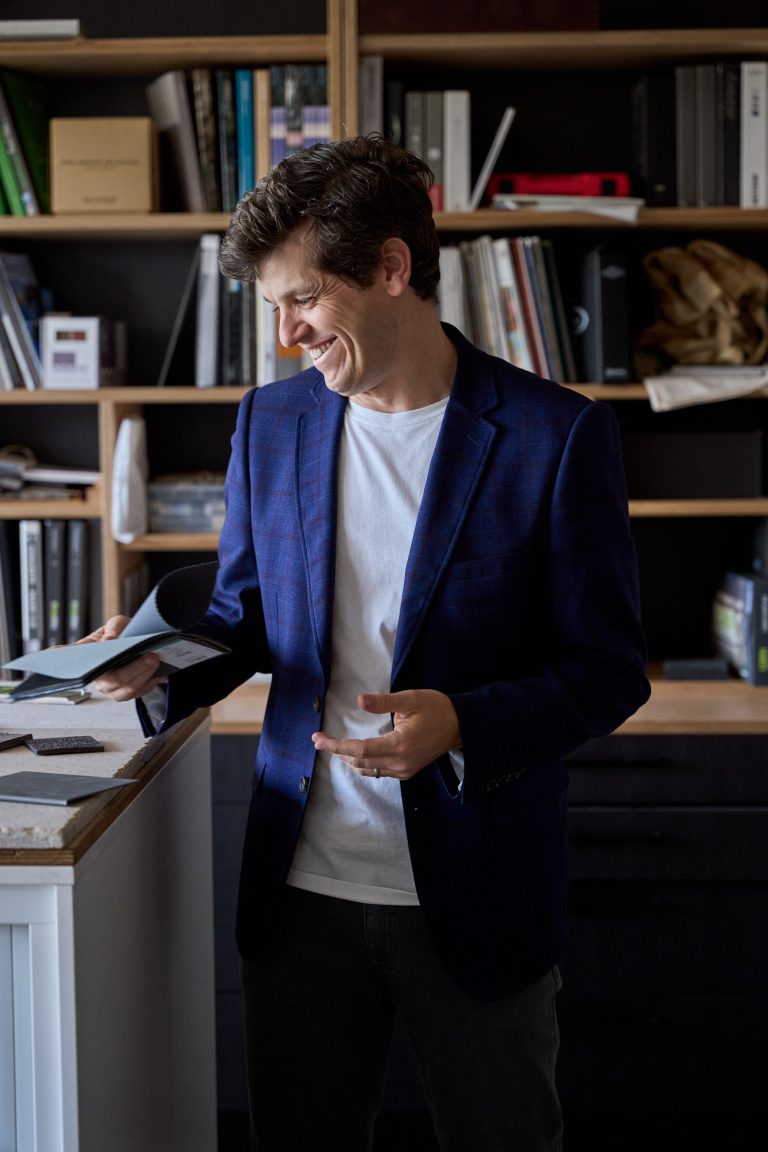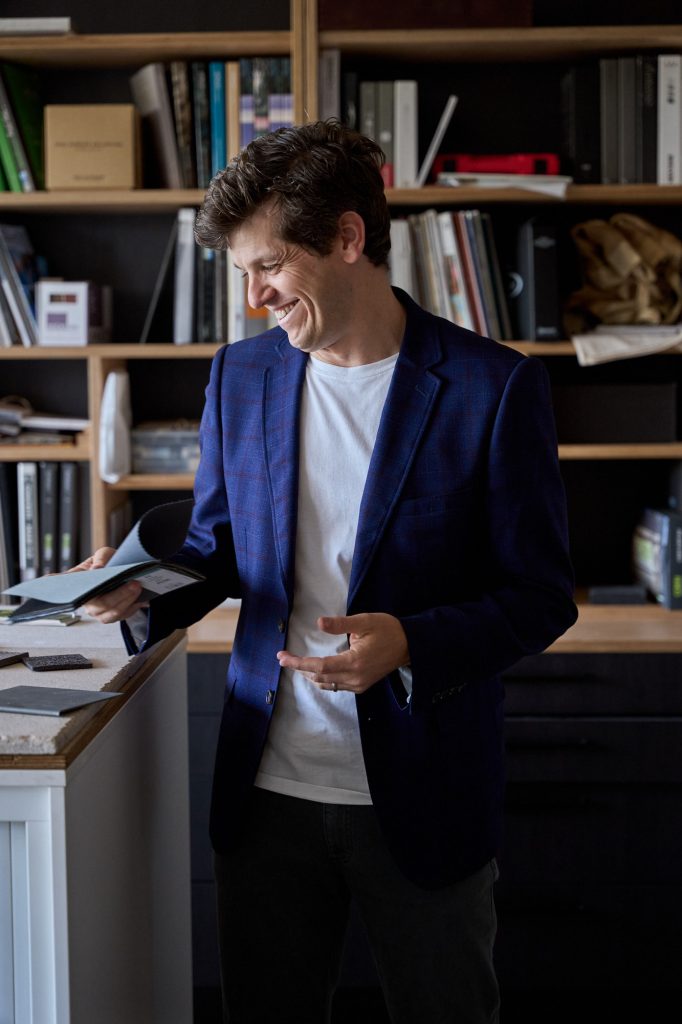 Q: What would your average day involve – there's probably no 'average' day!
A: You are right, there is no 'average' day, but my work divides very basically into three areas: communication; design and documentation; and site visits.
Each day can involve some of these facets or I may spend, as I did a few days ago, an entire day doing site visits, which was then followed by an entire day at the end of the phone.
Communication – which is usually time spent on the phone or at the computer sending emails – can be liaising with nurseries and other suppliers, talking with others at Secret Gardens and with clients as well as sorting out other issues around our design work. It's not the sexy part of the job but it is vital.
Design and documentation covers the actual design process from initial concept plans and sketches following meetings with clients through to fully developed plans and even 3D models – it is probably what people think we do all day!
That third part of my day, site visits, get me out of the office and into the gardens we are designing, building or maintaining. Getting outside helps balance the other parts of the job, which are more desk bound.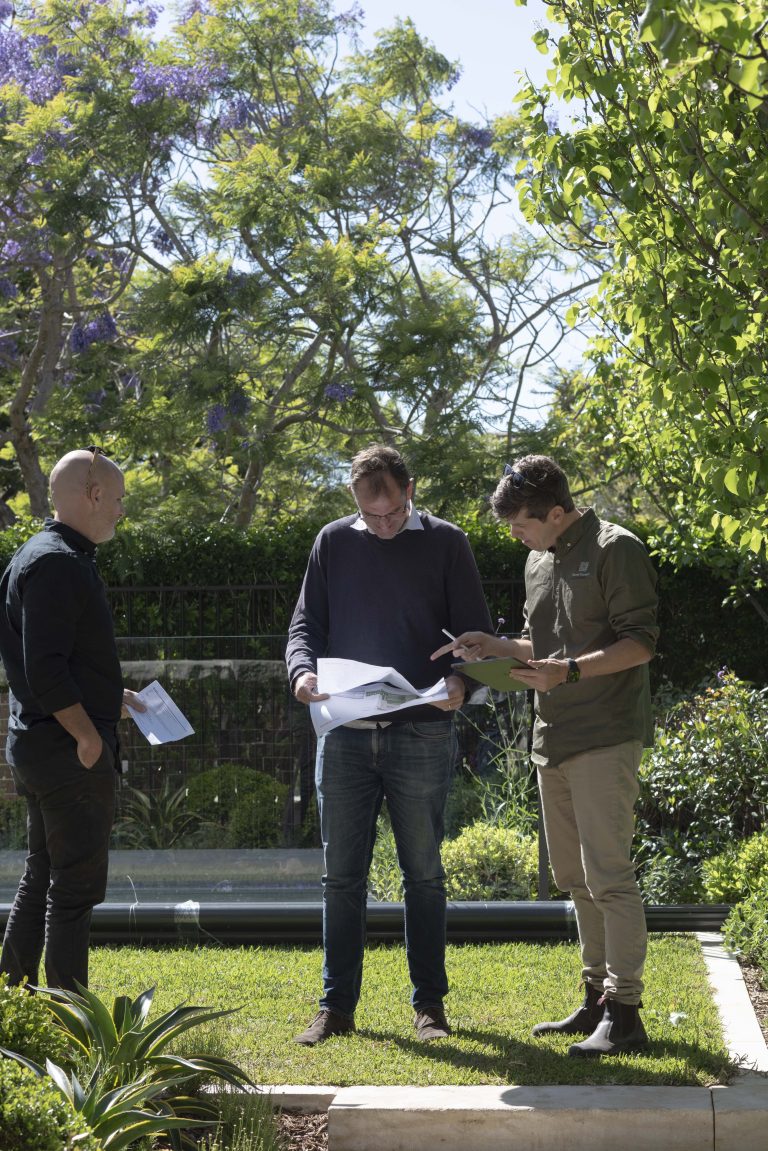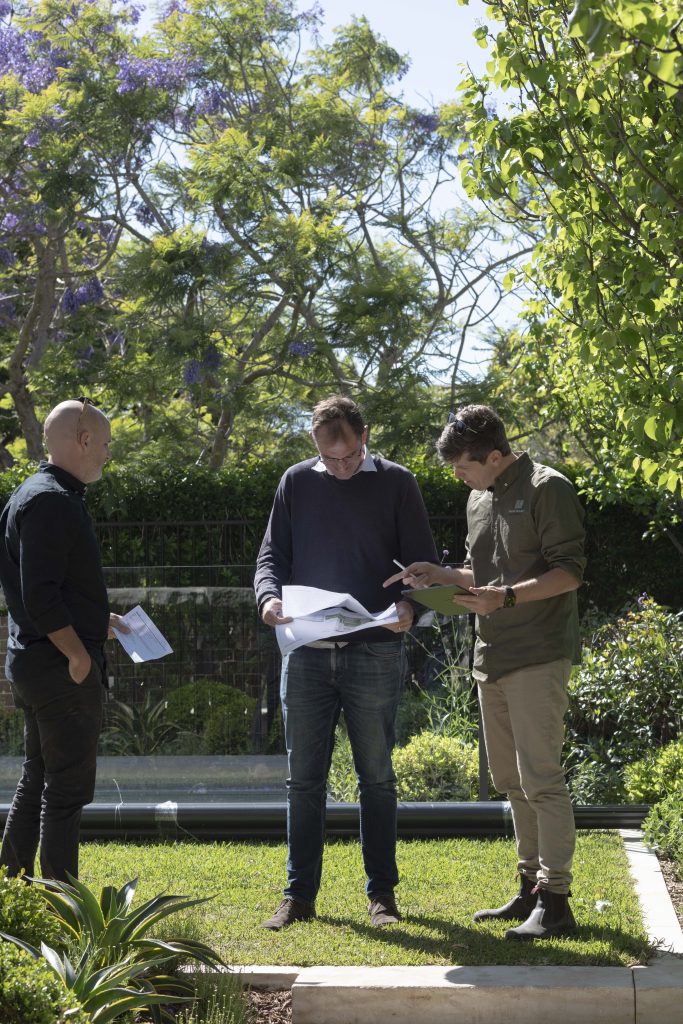 Q: Tell me about visiting a client for an initial consultation – how do you prepare and what are you looking for?
A: Most of our work starts when a client calls or emails. We then explore if we are the right fit for them. There's often confusion about the skills needed to complete the garden job they have in mind. If it seems we are the right fit and they want a design completed and a garden built, then we set up an initial consultation to meet them and look at their site. At this meeting we will discuss their brief in greater detail and wander through the garden to discuss potential solutions at a very high level of course. Clients vary in what they bring to the first meeting, some have a very basic idea about what they want while others have developed a detailed Pinterest board of ideas. We can work with whatever the client has to offer and like to talk and get to know them and the property so we can create the garden they want.
Q: How do you start thinking about a design? What's the process that you follow as you start to work on a design/concept for a client?
A: I usually start by jotting down ideas on butter paper or sketching on my ipad. I try to capture my gut feelings around the design and do it quickly. I then put it to one side – sleep on it if you like – and come back to that initial design and challenge it with other ideas. We also discuss design ideas in house working with a team of two or three who perhaps come up with other thoughts. There's a lot of sketching to capture loose ideas. Sometimes we come right back to that first rough design on butter paper. We also need to do due diligence around the site – is it in a heritage conservation area, are there environmentally sensitivities, does a sewage line run through the garden, is a development application required? These answers then feed into the design. This all happens over four days or even a week before a design starts to take shape on the computer.
Q: Is your work all done on a screen or do you use other mediums?
A: We use different programs and mediums as the design is worked up. I really love doing sketches as I find these help me and also the client understand concepts like space and scale. 3D rendering can also help the client to visualise the design.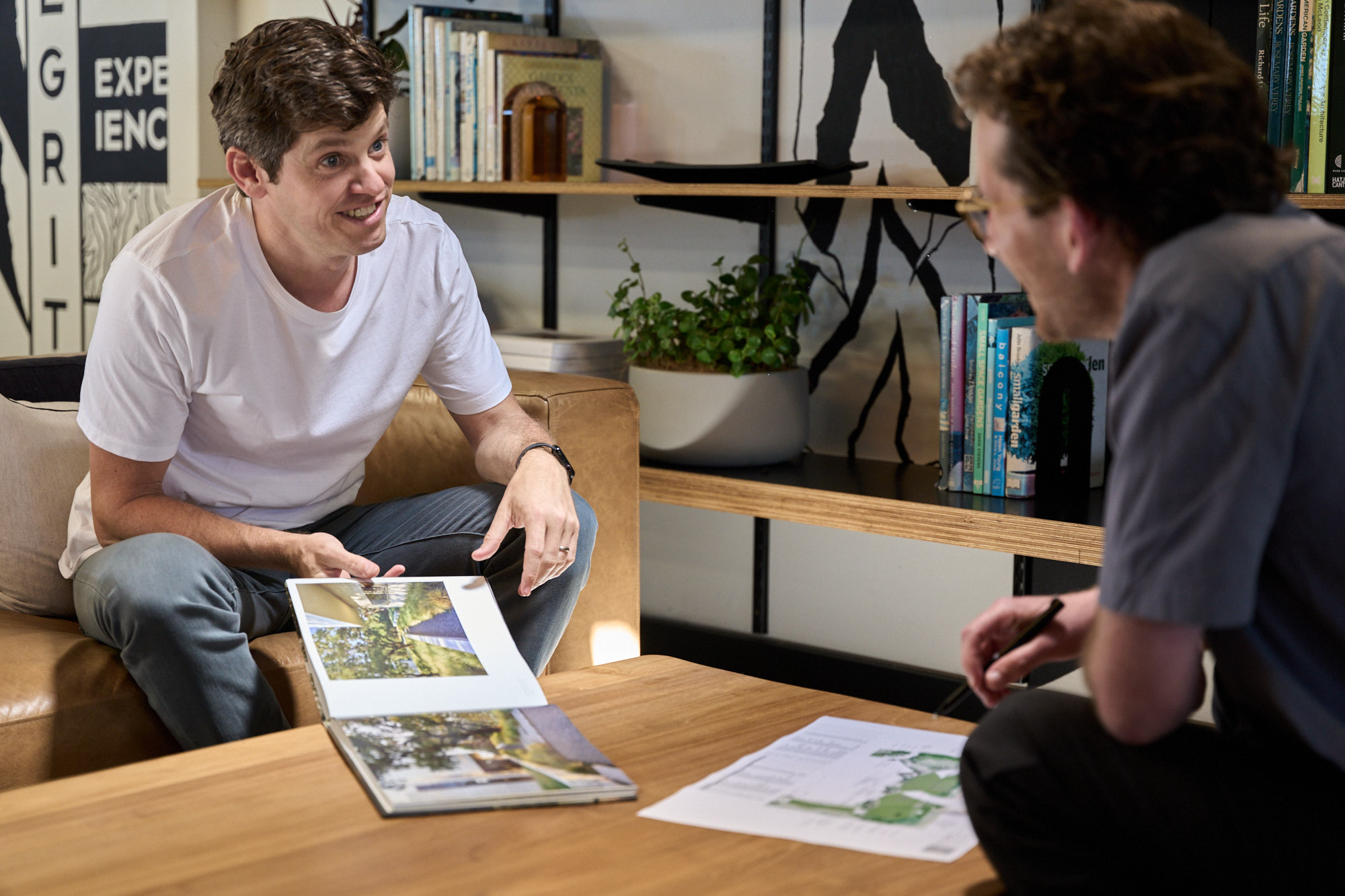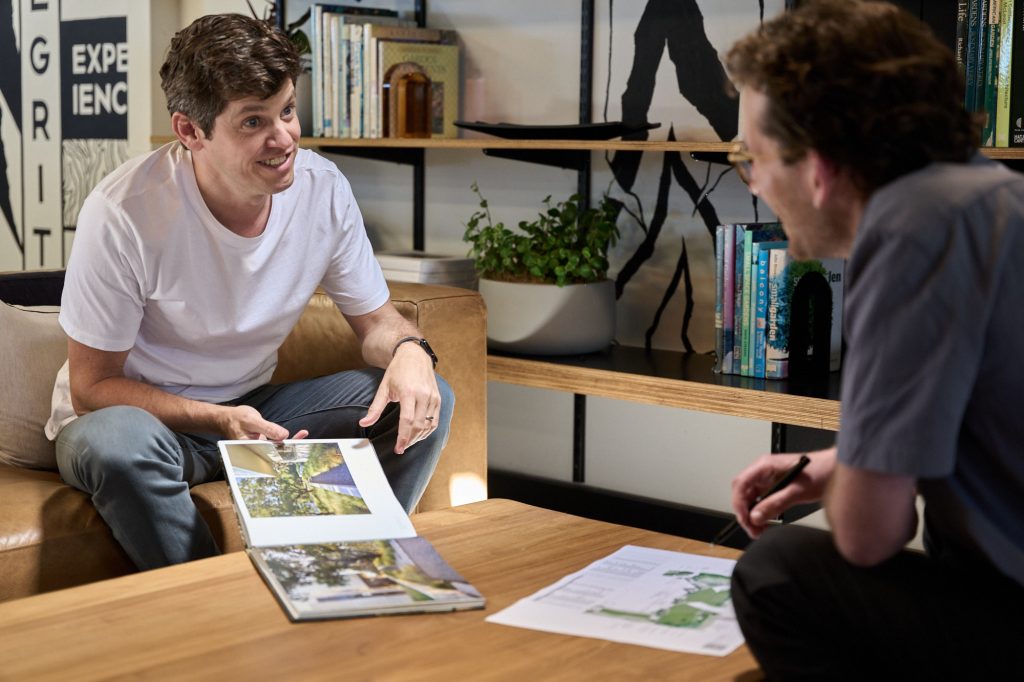 Q: How often do you need to visit a site as you work on a garden?
A: We first meet the clients and work up the initial brief before providing a fee proposal for design services.  Once we are engaged, we return as a team, typically with one of our Senior Landscape Architects and our Construction Manager to review the agreed brief with our client and gather site information, reviewing surveys and photographing every aspect in detail.  The next time we see the client is when we present the new landscape design to our clients at our head office typically.  There is usually a series of meetings on site in the lead up to breaking ground, meeting with other consultants that may be required for DA approvals or key sub-contractors.
Q: What's it like to present your ideas to a client?
A: That's probably one of the highlights of this job. It is really rewarding to present your ideas and your design to the client and see them engage and react. Clients often don't know what to expect and are usually surprised at the amount of work and time that's gone into what we present. It is great to watch as they realise that we've listened to them and invested time in drawing out the potential of the site. Then it's a matter of listening to their reactions and feedback and often working in options so it is very collaborative process.
Q: What's it like seeing a garden you've designed come to life?
A: This is also a wonderful part of my job. So often clients combine garden design with building or renovating their house. It may be a six-month or even two-year process where the garden space is little more than a building site. We like to be involved from the beginning, but our work usually comes together at the end of the process. It's almost like working magic as all that dirt and rubble they've been living with is transformed into a garden with plants and paths and spaces that creates a new and exciting outdoor living area. It's that wonderful lightbulb moment when the client realises that this is what it has all been leading to.
Q: I imagine that's a highpoint in your day – what about the low points?
A: Yes that's the highpoint. A low point is probably managing expectations in terms of the budget. People still expect to spend millions on the house, which may just cover 40 per cent of the site but expect the garden can be created for just a fraction of what's been spent on the house. Some clients have very high expectations for the landscape design but haven't the budget to meet those expectations. To manage the available budget, we may have to scale back the design, present something that can be completed in stages or prioritise what's done. When we present a design, we try to explain the costs involved up front, so we don't waste time or create false hopes.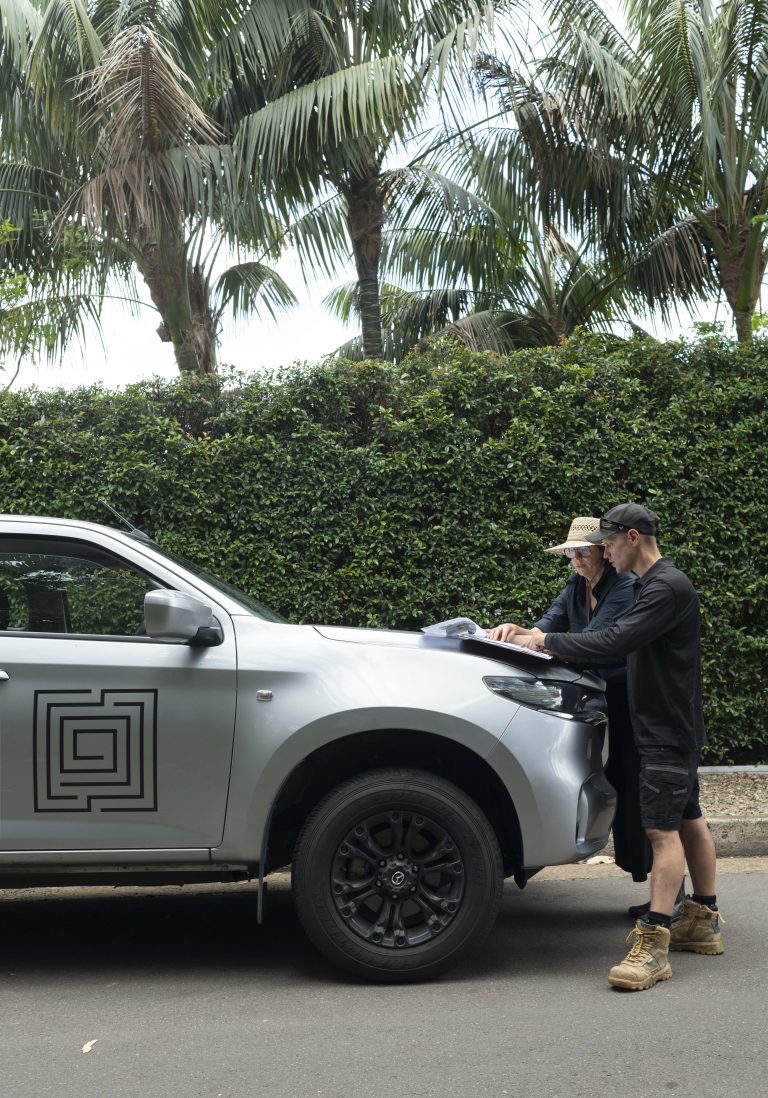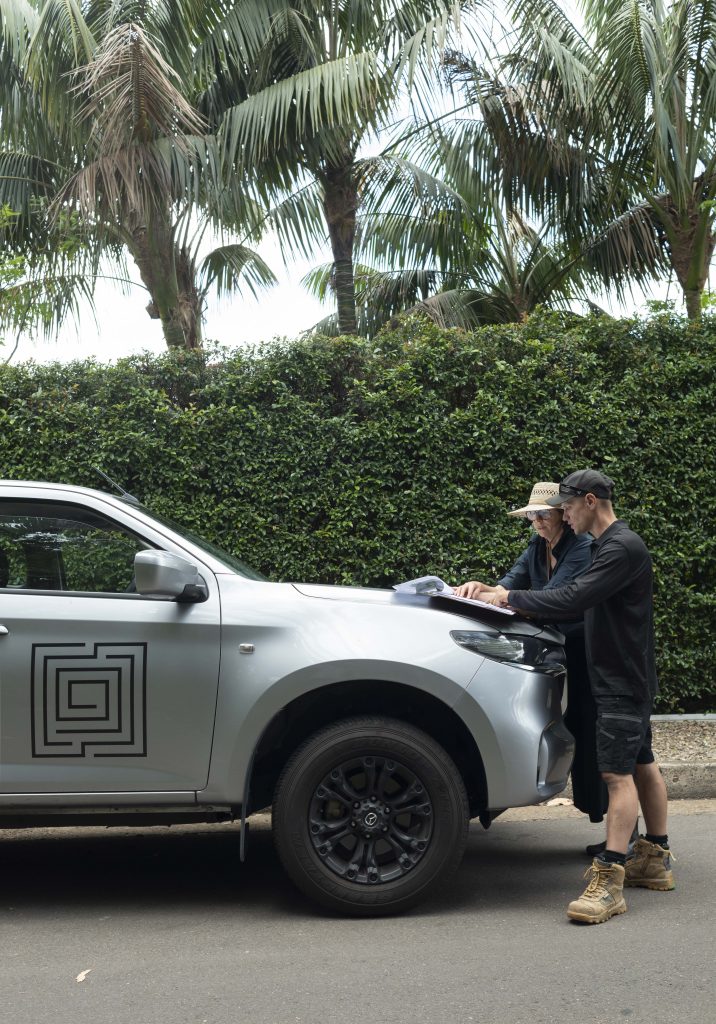 Q: What's your favourite part of the design process?
A: I really like the planting. I like being on site when the plants arrive and spending time setting out what is planted where. I particularly like doing this with the client and talking about why certain plants are going in certain spots in the garden. For much of the design process we are working with the function of the plants – a tall shade tree, a dense shrub for hedging – but when we get down to selecting and planting real plants that will grow and form the garden that's wonderful and rewarding.
Q: Do you get to see the garden as it matures? Are you able to revisit in say five or 10 years?
A: Yes, I do, especially as I've now been with Secret Gardens for almost 10 years. As we design, construct and maintain gardens we can be involved with a garden as it develops and matures. We've updated gardens we've designed for one owner when a new owner arrives, and we've seen plants grow and mature. It is not only gratifying to see a garden develop and mature, but also a learning process. Some plants may have exceeded expectations while others may not have done what we expected. It is good to be able to observe what's worked and tweak what hasn't, and each time learn more about plants and how they grow.
Q: What's the best part of your job?
A: Definitely working with our clients – seeing their responses to our designs and getting their feedback. A good, well-designed garden can change how people live and it is wonderful to be part of that process.