Gardens are never 'done'. They're living things, constantly growing and evolving, just like the families who use them. The best gardens adapt in line with the changing demands of the household. And one of the key transition times for a family is when the children grow into teenagers.
It's something Matt Cantwell, creative director at Secret Gardens, keeps front of mind when designing for clients who are keen to see their children out in the garden. "While it's really important to design well for a young family, it's just as important to either be prepared to revisit the design as the children grow up, or to future-proof the garden from the start," he says.
Over the course of 30 years, the Secret Gardens team has developed long-term relationships with many of its clients, in some cases designing multiple gardens for them as their families grow. Matt says this has given the team the chance to witness first-hand the changing needs of the family.
Those observations, coupled with the experience of raising three children of his own, have taught Matt that the easiest way to get kids outside is not to give them a level lawn and some plastic equipment. "They've usually outgrown the need to kick a ball around by the time they're 10 or 12," he says.
He believes the way to get children of any age outside is to get the adults outside. "If you can get the remainder of the family into the garden, the kids will be drawn out there automatically."
In cases where a garden isn't already set up to accommodate the needs of teenagers, a good time to do a refresh is when the children are aged 10 to 14.
"If the family is going to be there for a long period and we're going to make significant changes to the design, that time frame where the kids are less reliant on playing outside but not old enough to be doing their own entertainment is a good time to draw up plans. The design and construction of a garden project might take six to 18 months, or even longer," Matt says.
Here are some of the inclusions Matt has seen consistently work to draw teenagers (and the rest of the family) into the garden and reactivate areas that have fallen out of use.
Comfy seating This is essential and, for teenagers, the less formal, the better. Matt has observed that while they'll sit at a dining table, they gravitate more to lounge seating. It could be built in, or maybe arranged around a coffee table. Whatever style you choose, position it so it affords your teenager that most precious of commodities: privacy.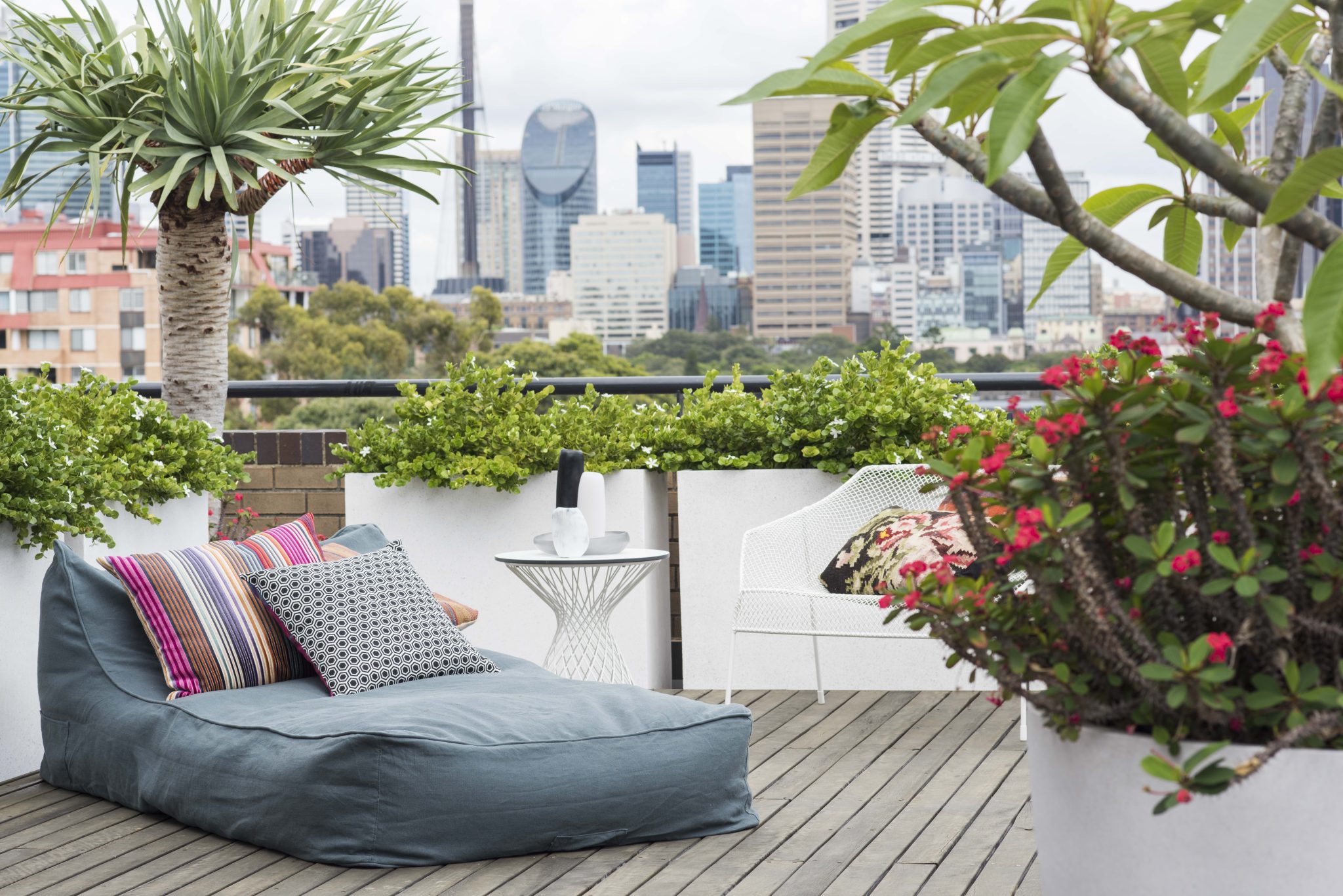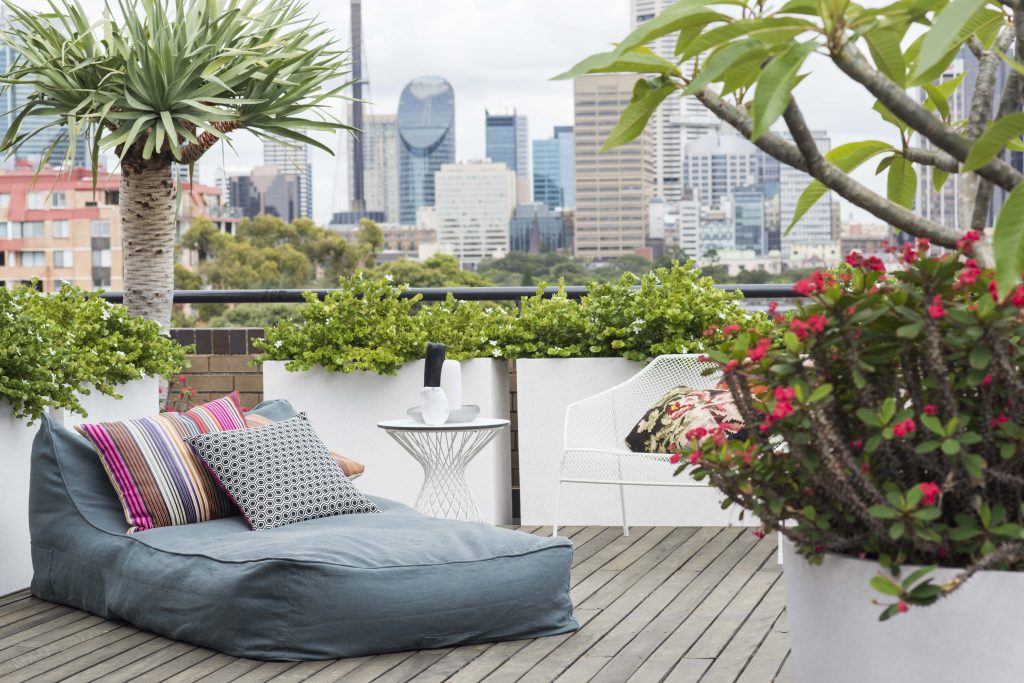 "In my house, one of the things the kids are really drawn to is a swinging pod chair that hangs from the ceiling adjacent to our dining area," Matt says. "They like the motion of swinging, but I think they also like the fact they can turn away as someone walks past. It's like they're saying, 'Nope, I'm not going to engage'."
Pool If you can put in a pool when the children are young, great. But if you couldn't or didn't, all is not lost.
"Some people say that kids stop using a pool when they're 15 years old; don't put a pool in. I don't think that's true," says Matt. "I would absolutely not discourage clients from putting a pool in if their kids are in their teens."
Once again, privacy is a factor to consider when working out where a pool or pool furniture should go.
"Teenagers won't want to be lying around in their swimmers if their parents can suddenly appear over their shoulder," Matt says. "Get the furniture away from prying eyes if you can, even if it's something as simple as a well-placed umbrella."
With his three teenagers, Matt has found that the inclusion of a spa has been key to getting the most out of the pool area. "You can only stay in a pool for so long. But they will spend hours sitting with their friends in the spa, having a chat."
Firepit Another space teens are drawn to is a firepit area. "I know people think it's a trend, but it is definitely a drawcard," says Matt.
When he designed the garden for his own growing family, a pool went in early, along with a trampoline. "I always knew the trampoline would come out and be replaced by a firepit. The kids often light a fire and have friends over."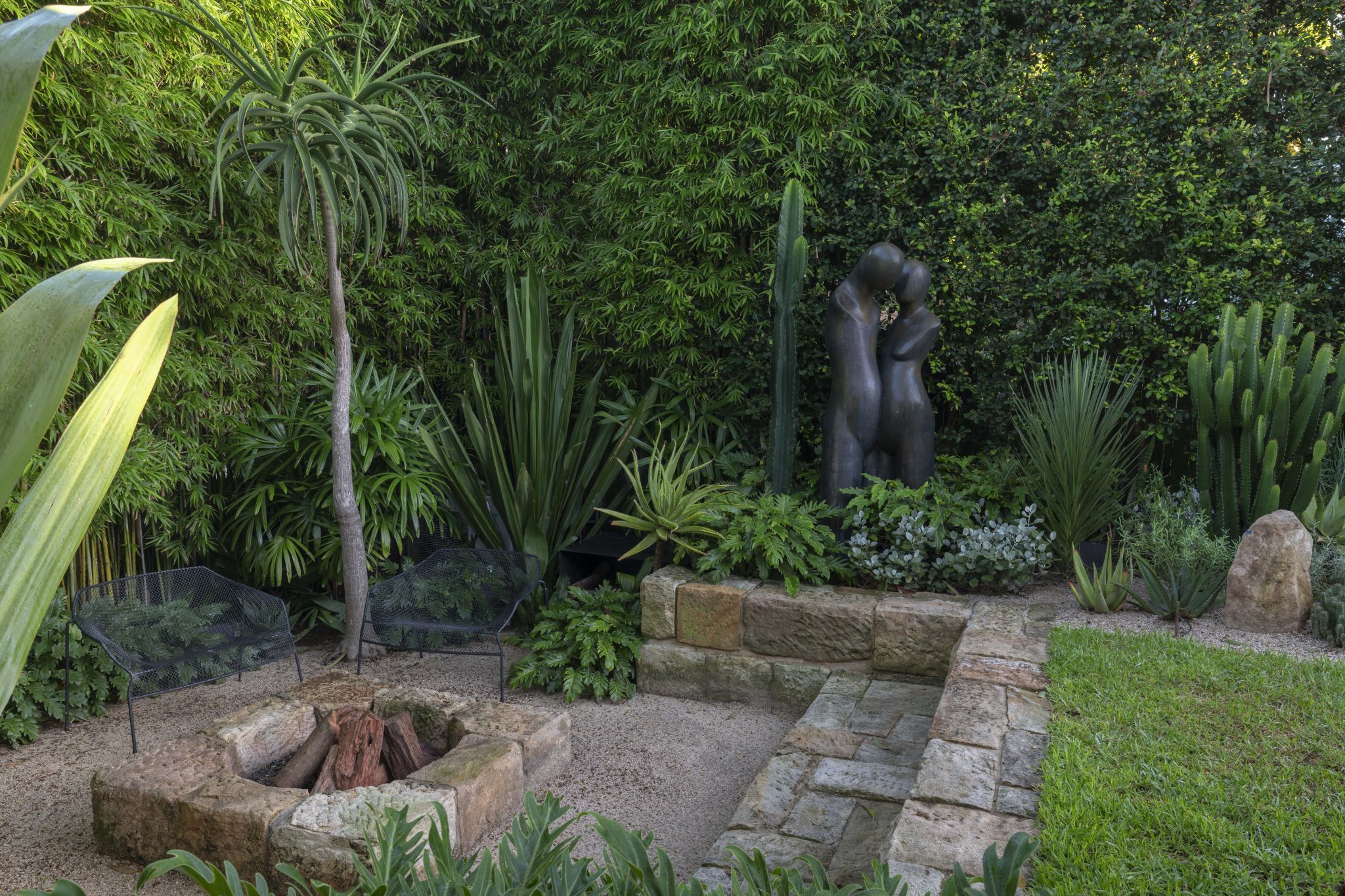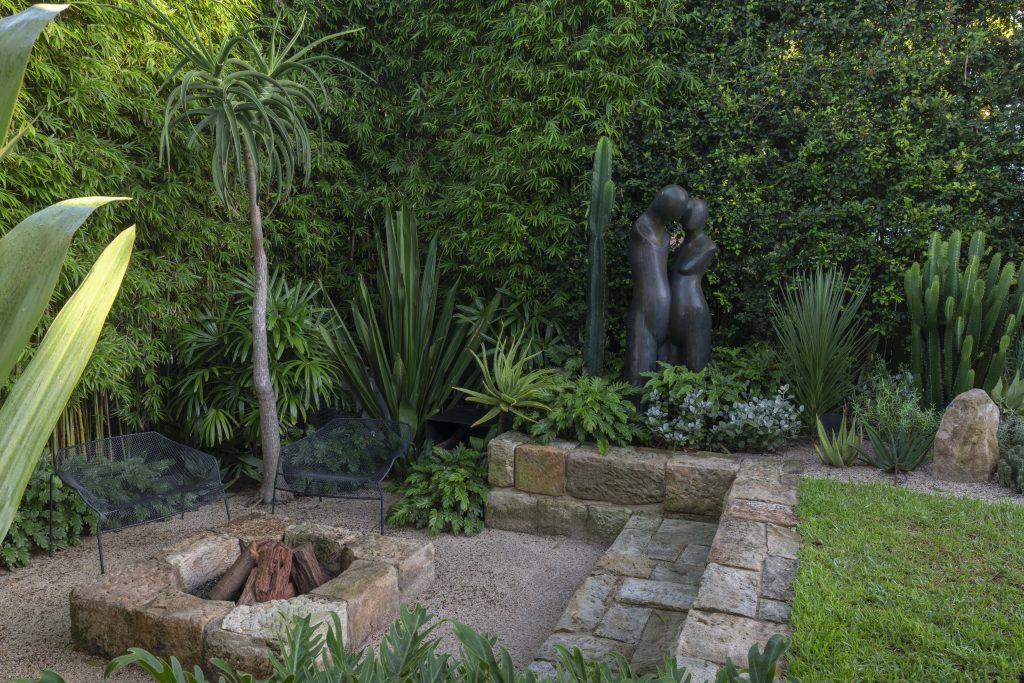 Cooking areas One of the great gifts we can give our children is confidence preparing food for themselves and others. The outdoor barbecue is a great place to start.
"My eldest cooks on the barbecue," says Matt. "It started with sausages and a loaf of bread, then it progressed to hamburgers. Now, it's more sophisticated things, like a nice piece of steak and a salad."
Something to consider with the cooking areas is not just setting the barbecue against a fence. "We're starting to do more and more serveries, positioned away from the fence, so they act more like an island bench," Matt explains. "In most households, the island bench is the hub of the house, so we're doing a similar thing in gardens."
Sound There are outdoor audio systems to suit all budgets, and teenagers love that they can hook into it with Spotify, and create their own vibe in different parts of the garden.
Outdoor gym There are always older, active kids who need things like basketball or netball hoops. "But we also get requests, particularly for those active kids, for outdoor gym spaces," says Matt.
Other times, a client might already have a gym that opens up to the garden. "In those cases, we encourage people to put a hard surface or a soft-fall surface down, so they can extend their exercise or stretching or yoga out into the garden zone."
Garden studio Where space and budget permit, one of the most useful structures in a garden is a multi-purpose studio space. Ideally, says Matt, it's positioned a good distance from the house, so that it's private and suitable for anything from guest accommodation to study to creative practice to entertaining. It could even double as a pool pavilion.
"It's a really good back-up option where young people can entertain their friends," Matt says.
"And as designers, our job with anything like that is to not overdo the facility. We need to make sure it's still a beautiful atmosphere in a garden setting, because that's what makes these spaces special."
Really, when it's all boiled down, designing for teenagers is designing for adults with some 'skin' on it. "All of these things are really just recognising that teenagers are ready for a more grown-up approach well before they're 20 years old," says Matt.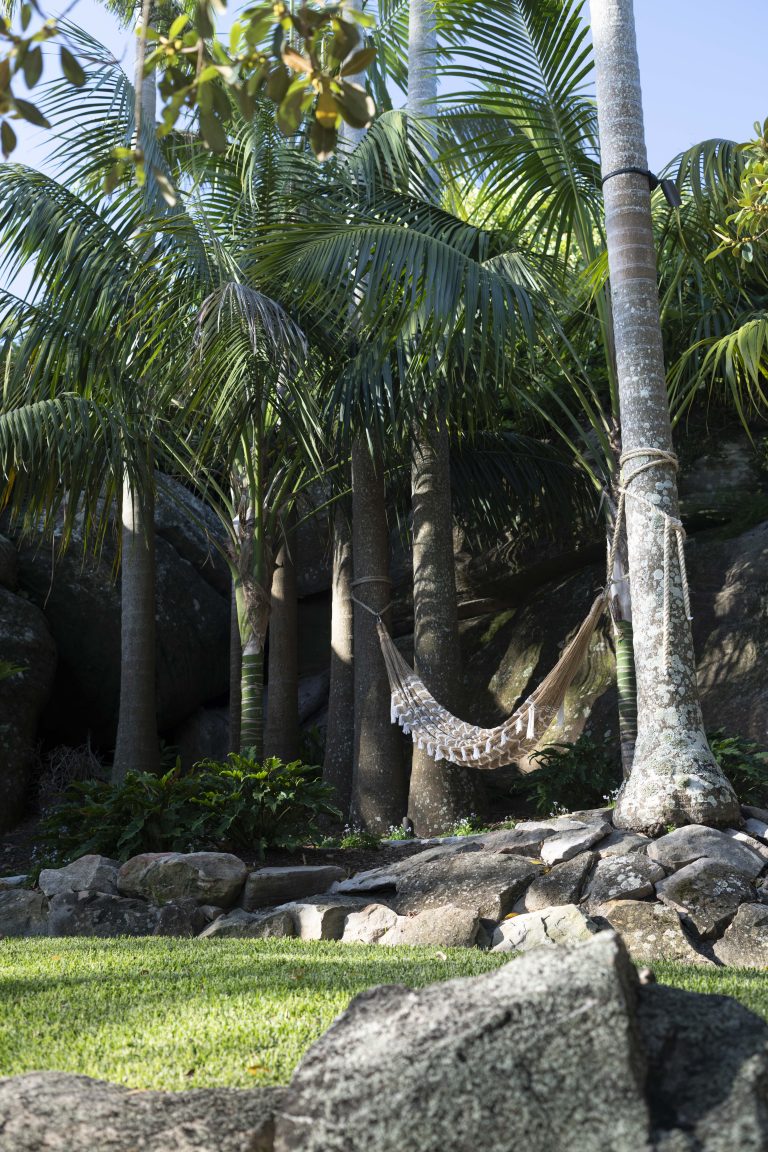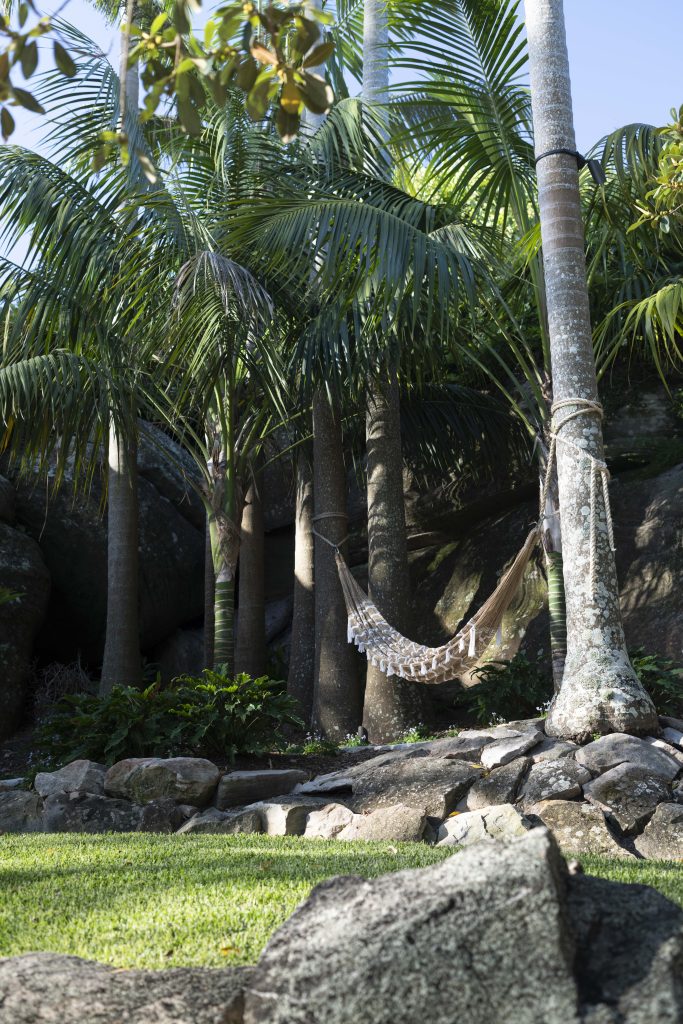 Whether our teenagers are using a garden on their own, or hanging with the family, or watching the grown-ups entertain and eventually, entertaining themselves… there are so many life lessons to be learnt from a garden. Even just gaining the confidence to invite people over and accommodate them, to be a good host – Matt believes this is a valuable skill to learn as a young person.
Of course, one day, our eaglets will be ready to move out and establish their own nest, hopefully with a plant or two tucked under their arm. And if we got our garden design right, the spa and the firepit and the swing chair will still get plenty of use by the adults left behind. Because it's not just teenagers who like to sit in a swing chair facing the wall. We all need a bit of that from time to time.